WHERE THE EARTH IS OUR LIMIT

TECHO VERDE
La casa del Techo Verde or the 'house of the green roof' was born in the incredible Utcubama valley in Northern Peru where lush subtropical cloud forests home to the ancient Chachapoya people nestle underneath soaring mountains. Between 2007 and 2015 in the community of Leymebamba we built the 'house of the green roof' almost exclusively from natural materials found on the land itself or in our valley. The design and techniques involved were inspired by a melting pot of local knowledge and traditions combined with the growing body of experience about sustainable building practices and permaculture principles.

The name techo verde reflects the physical nature of the building which mirrors the structure of the land - the house is built on foundations of stone, walls of rammed earth, a timber frame while the turf roof is covered with vegetation. At another level, by reflecting the world that we live in its name channels the spirit of our endeavour so that we recognise that we are part of the natural world rather than apart from it with the hope that this can help us to live with our environment rather than in opposition to it.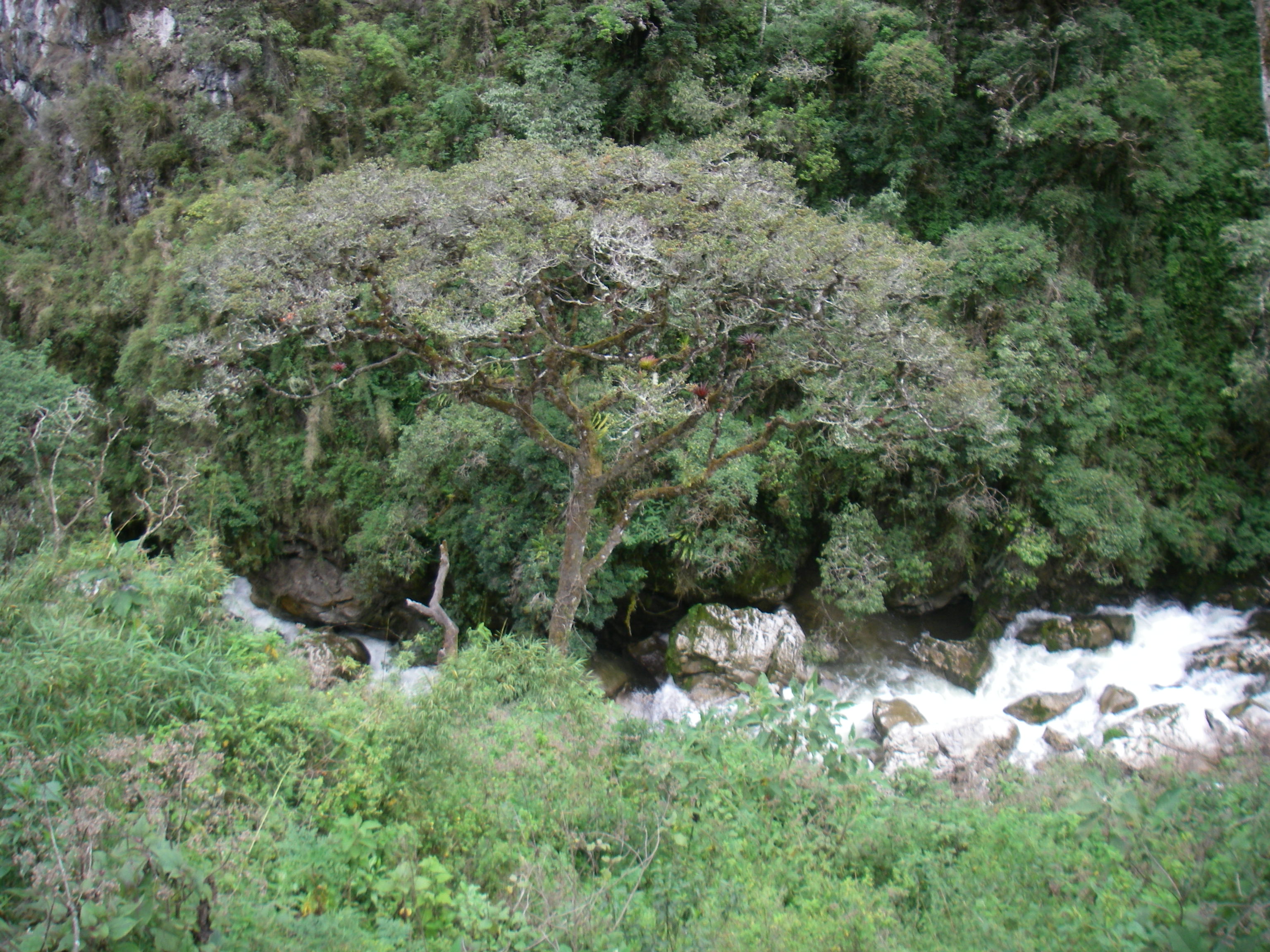 The house was constructed to serve as a model for sustainable building techniques that is already serving as a living example for the local community as well as a potential destination for those interested in exploring this magical valley. At the same time we have sought to explore opportunities for assisting the development of livelihoods both in this region and elsewhere in rural Peru built on sustainable practices in harmony with the environment and local needs.
To date we are developing a small social enterprise to support farmers in the neighbouring Chilchos valley to sell their
arabica coffee beans
as well as a linked initiative to sell beautiful
alpaca woven blankets
from another rural region of Peru.